How do I add another text box or an image? Geoff Lilienfeld
To add an image using the editor we simply need to click the "Choose" button on the left hand side of the editor and select an image to add. Note that if you are replacing an image, you should select that image first.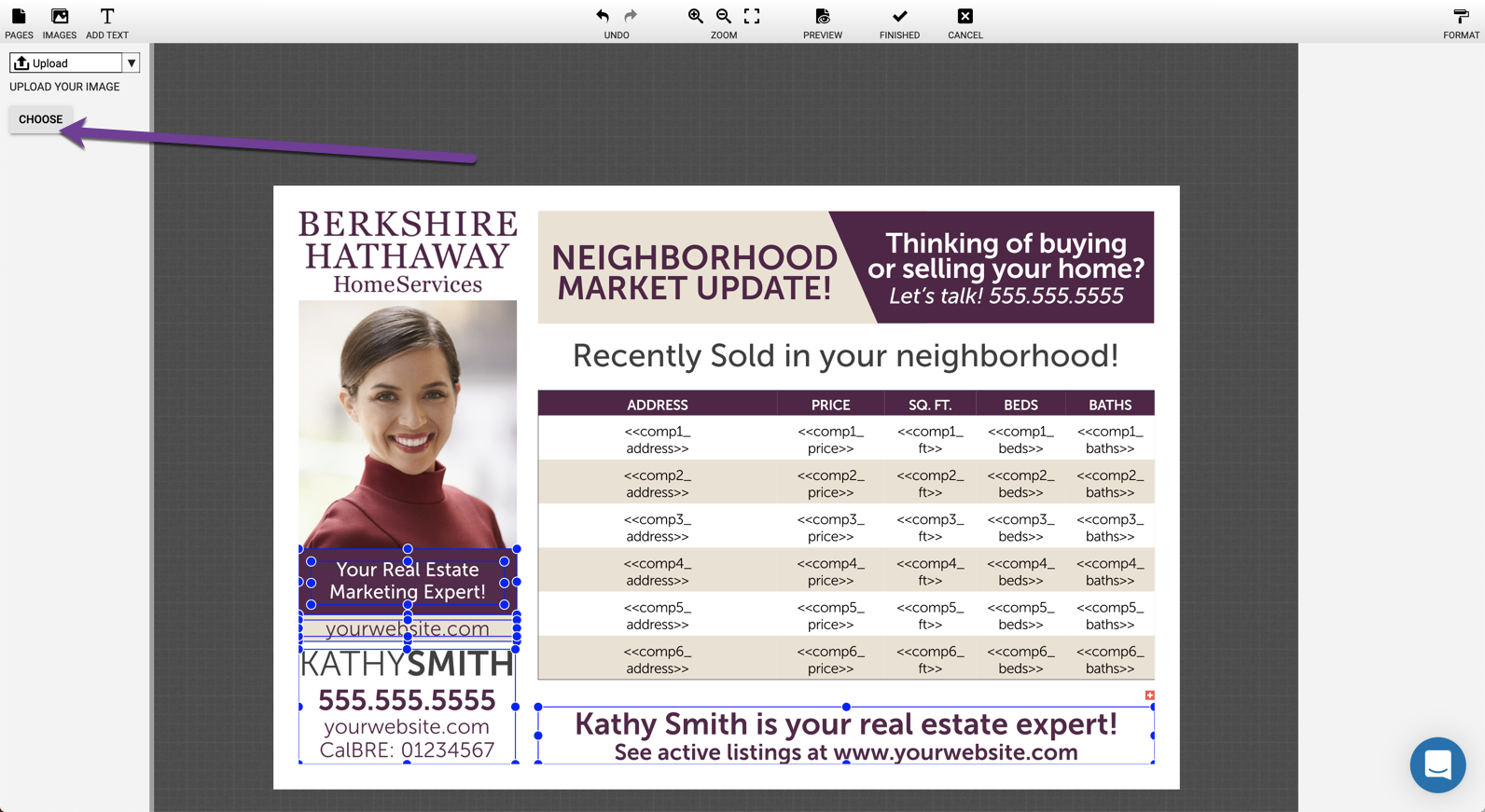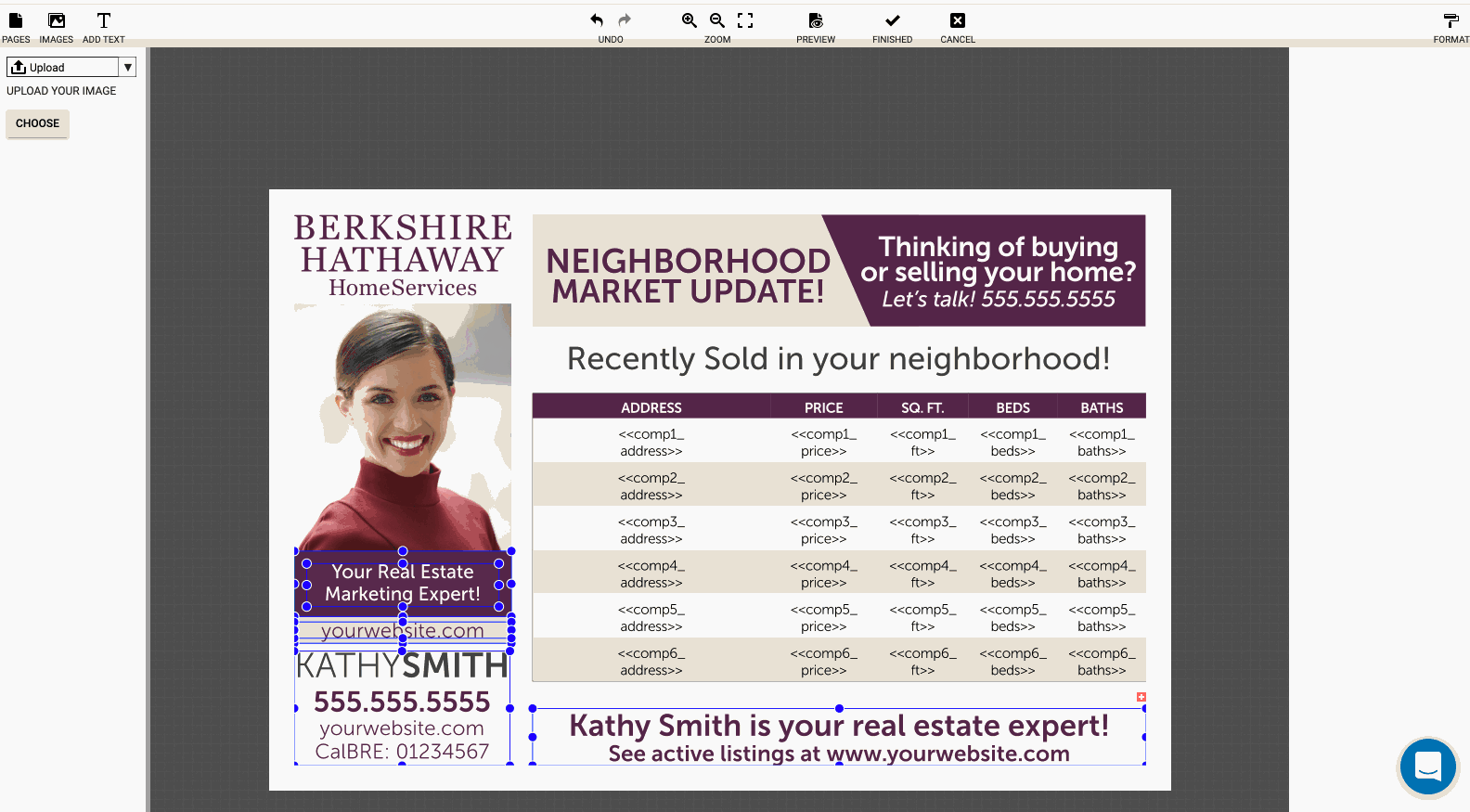 To add an additional text box, we'll choose the "Add Text" option at the top. Note that after adding the text, we may not see the text box if a barcode font gets automatically selected so we'll need to change the font before continuing.
If you see this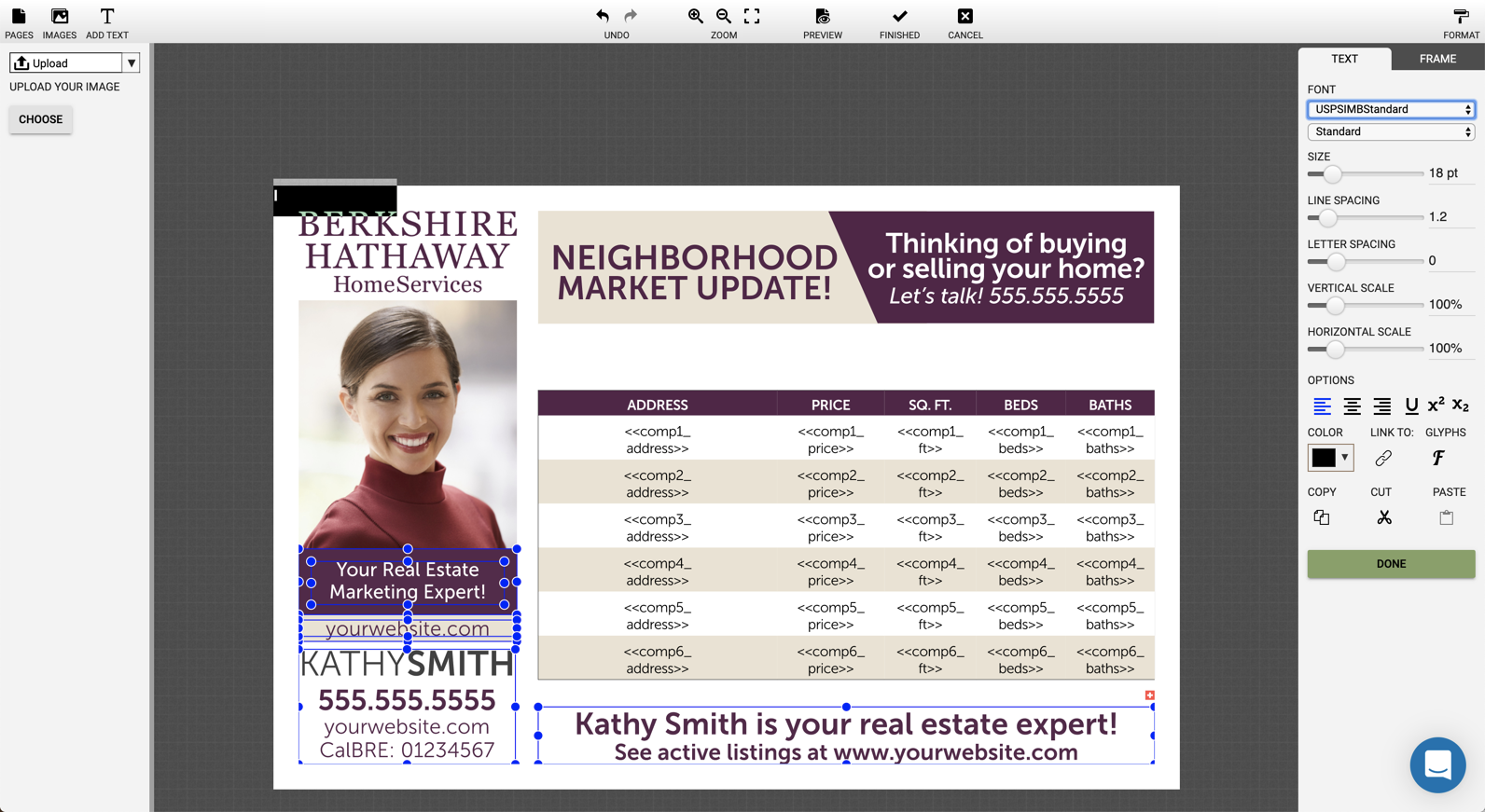 Change the font: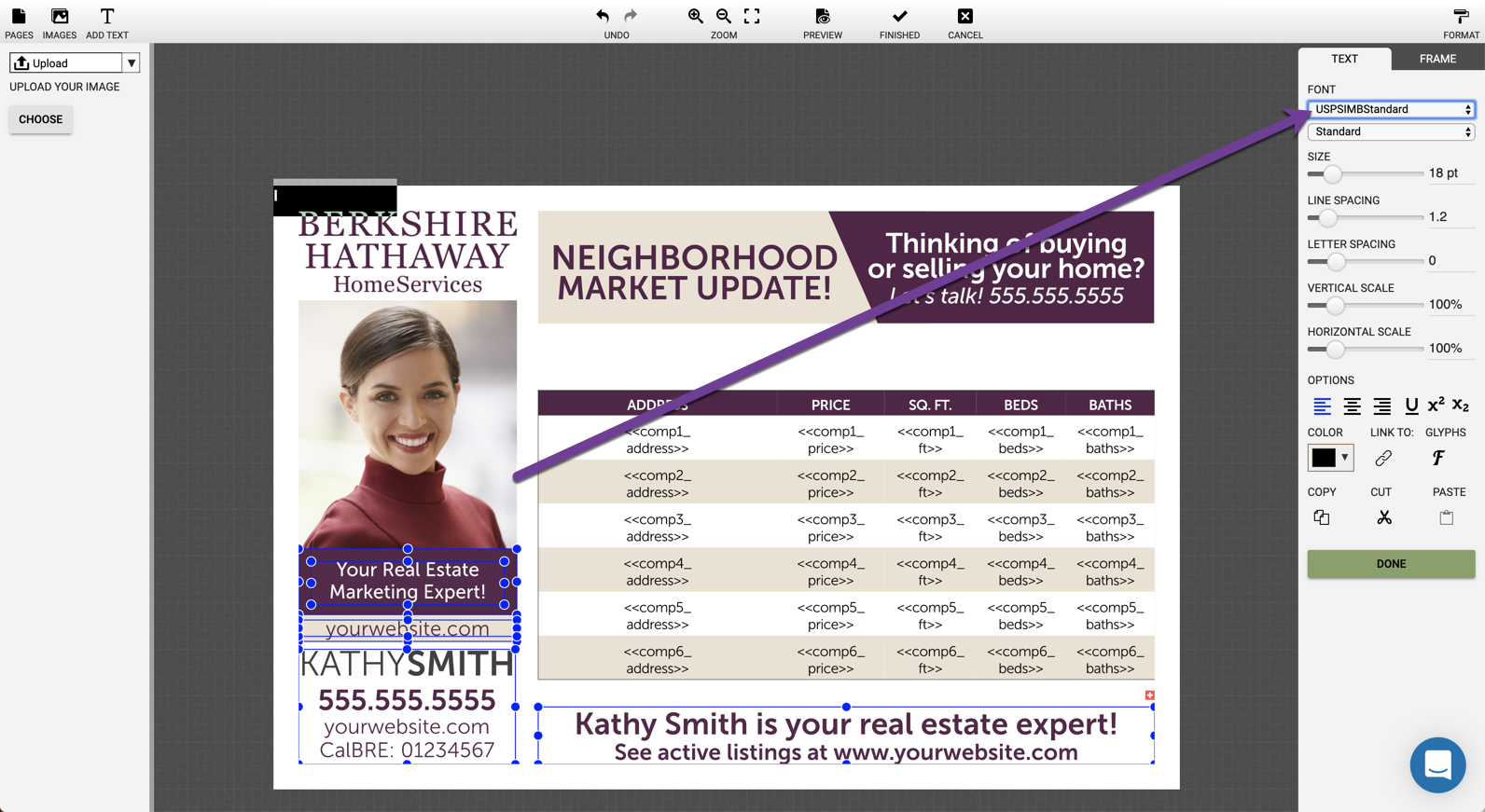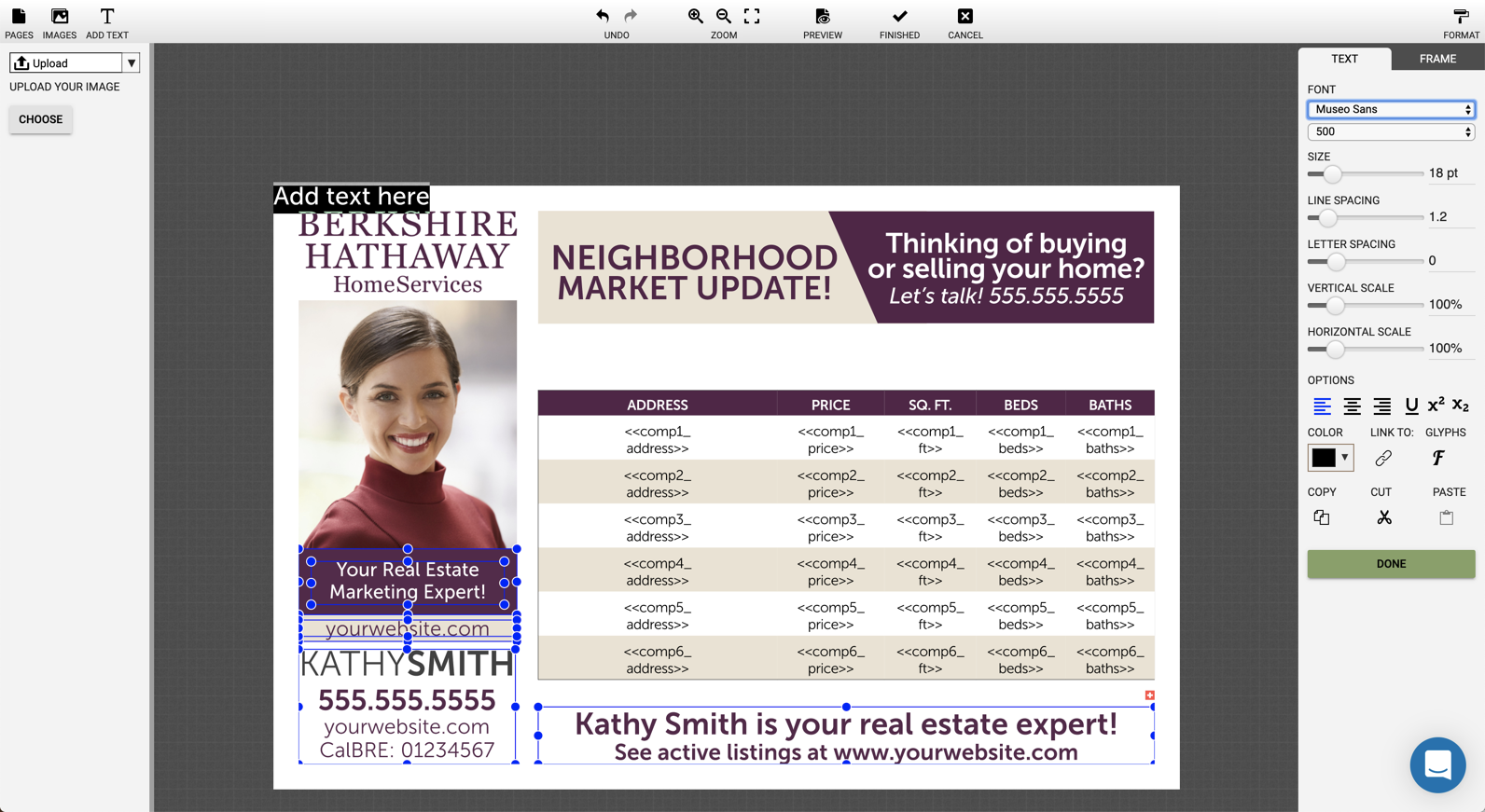 N ow we can drag the text box to wherever we'd like. Note that the .25" border around the design can't have anything in it so we will need to drag the text box.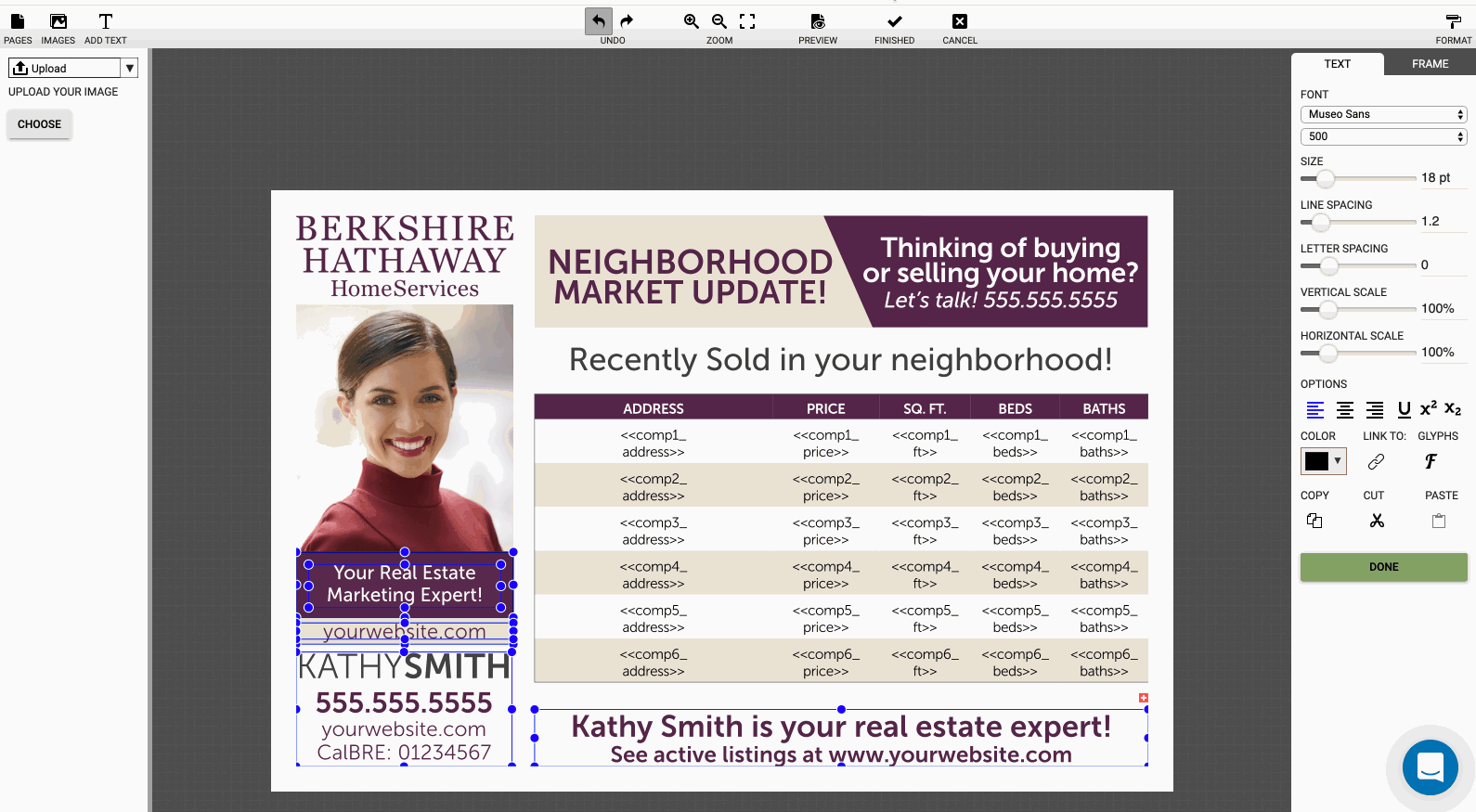 Did this answer your question?