Do you provide mailing lists? Geoff Lilienfeld
Yes we do! You can create a custom mailing list based on the radius around an address, by selecting subdivisions, or by drawing a polygon on a map. The price for each address is 10¢.
Access the tool by clicking here.
For a full walkthrough on purchasing lists you can refer to the video below.
Or if you prefer a written guide you can read that below.
Radius Targeting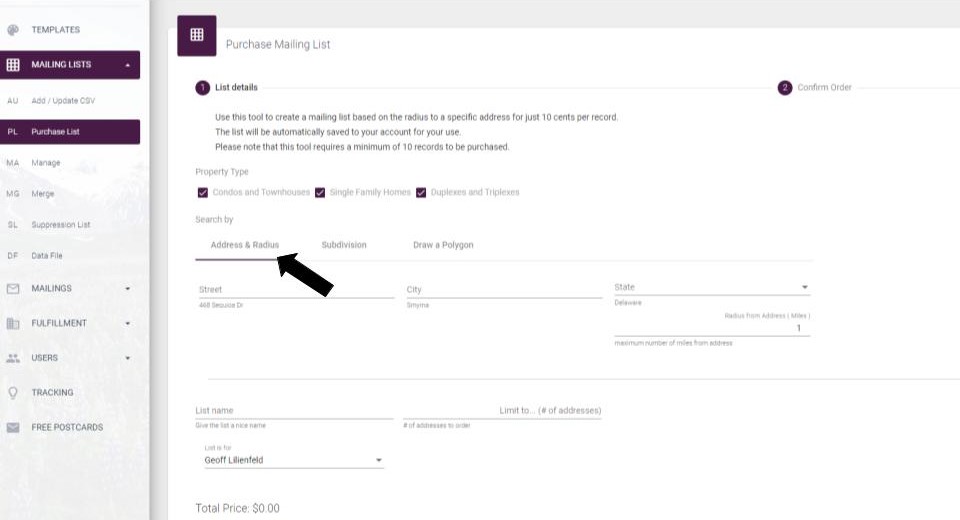 Radius targeting uses a central address as the focal point. You can pick the size of the radius and it will pull any eligible property within that radius.
Ensure that you fill out the complete address information and pick the size of your radius.
Give your list a name, and you can also limit the number of addresses that you wish to purchase. This is true for all list types
Subdivision Targeting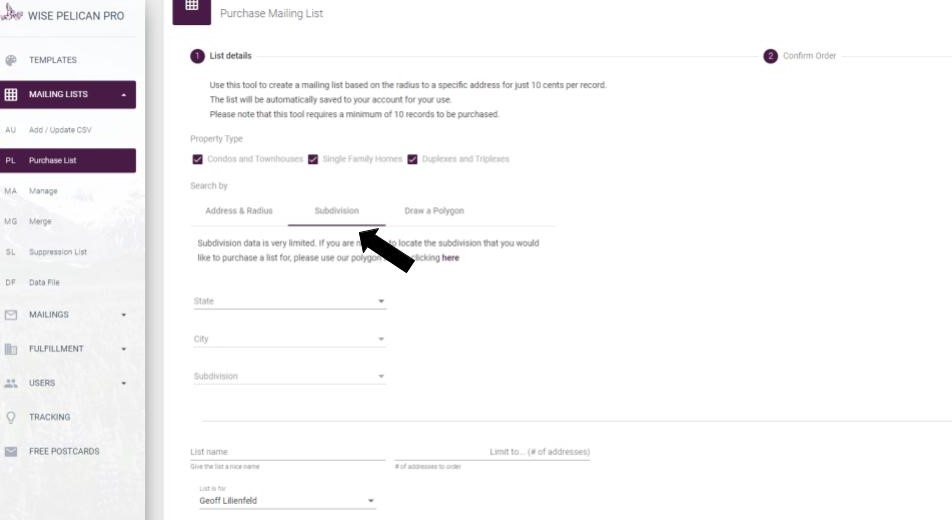 By far the most simple, but also the most limited of the options all you will need is your city, state, and subdivision and it should be able to pull up all of the addresses within that subdivision.
If this option is not retrieving your desired subdivision we recommend utilizing the draw a polygon tool.
Draw a Polygon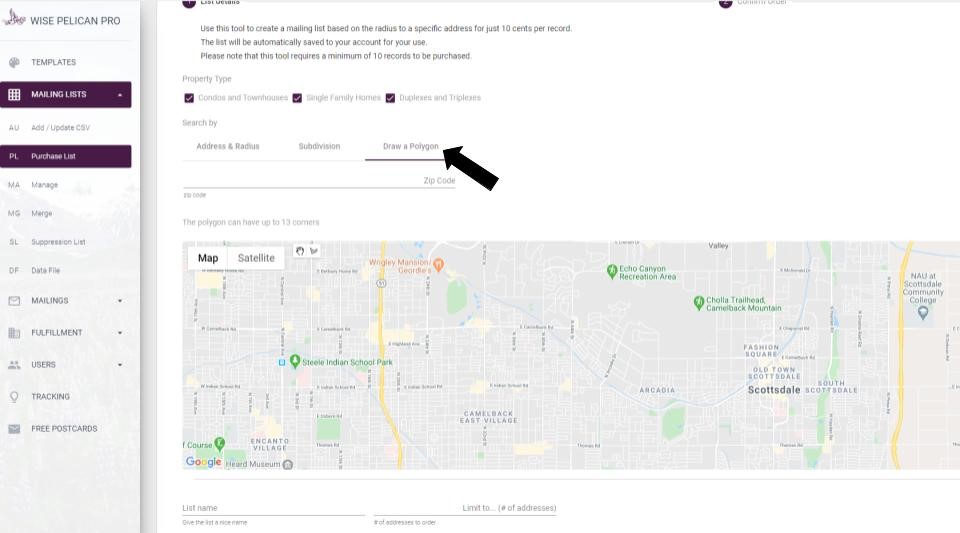 Draw a polygon utilizes a fully interactive map to retrieve the addresses you are looking for and is by far the most accurate. Once you have located the area that you would like to pull addresses from, just click the polygon tool located next to the hand on the map to draw your shape.
Once selected, you have 13 points to make your desired shape. Ensure that the first point and last point meet so you can close the shape and initiate the address retrieval.

That is how to use the three different types of lists. The only thing now is to purchase the list and start mailing!
Did this answer your question?